Jason Chew
Research Analyst
Jason Chew is a biologist by training. He spent over 10 years as a researcher in oncology drug discovery- first at Telik, then Exelixis, both in the San Francisco Bay Area.
More recently, Jason worked as an Analyst for ProActive Investors and was contributing editor at the biotechnology newsletter CurrinResearch. He was also a frequent contributor to SeekingAlpha.
Jason received a BS from the University of California at Berkeley.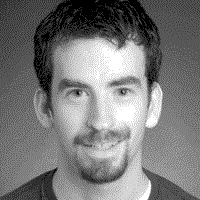 David Sobek
Research Analyst
David Sobek has been writing on biotech for more than 3 years through various outlets with a general focus on small cap oncology and antibiotics companies.
He received his PhD in political science from Pennsylvania State University in 2003 and a BA in international relations from The College of William and Mary in 1997. He has been a contributor to Seeking Alpha and currently writes a weekly biotech column for TheStreet.Com.
Joe Gantoss
Biotech Trading Analyst
Joe Gantoss with over 20 years of experience in Management and marketing career with successful accomplishments in the computer and IT industry. Proven record of achieving significant business-development goals. He has held several executive positions in some of the largest technology companies.
In the late 1990's, Mr. Gantoss started his career as an equity trader, specializing in the US markets and Forex trading. In the late 2000's, Joe shifting his trading focus to biotechnology and pharmaceuticals. During this time, Joe has not only succeeded as a full-time trader, but also as a Contributor and Analyst for Seeking Alpha, JoeBioCharts.com, BioHolder and becoming Chimera's Biotech Trading Analyst.
Mr. Gantoss strategy is well known for his emphasis on technical analysis, with over 28 years experience, particular focus on Japanese Candlestick techniques. Joe uses fundamental analysis and deep-dive due diligence, to find the under-the-radar gems and determine the best entry and exit points around clinical and regulatory catalysts. Joe has a strong following on Twitter, StockTwits, and facebook.
Overview
The founding members of Chimera Research Group have over 50 years of combined experience in the biotech and pharmaceutical sector. Their experience includes work at Investment Banks, Hedge Funds, Pharmaceutical Companies, top-tier Universities, and the FDA. Their published work includes freelance and editorial contributions both print and on-line, clinical and medical research, books and tutorials, as well as contributions to on-line social media. The group's analysis process is based in the member's diversity. We employ a multidisciplinary approach, with peer-review of every report to ensure that our subscribers are receiving cutting edge analysis.
Our Goal
Our goal is to give each subscriber, retail or institutional, the most valuable insights and strategies in the biopharmaceutical sector. We strive to provide our subscribers with actionable market intelligence by leveraging the experience, accomplishments and intellectual horsepower of our founding members.
Our Team, Your Consultants
Our Clients
Hedge Funds
Venture Capitalists
Pharmaceutical Executives
Physicians
Consultants
Scientists
Retail Investors
Our work
We provide unparalleled intelligence in the biotech sector, our approach is simple, it is multi-disciplinary and peer-reviewed, so that our clients receive content they can capitalize on.